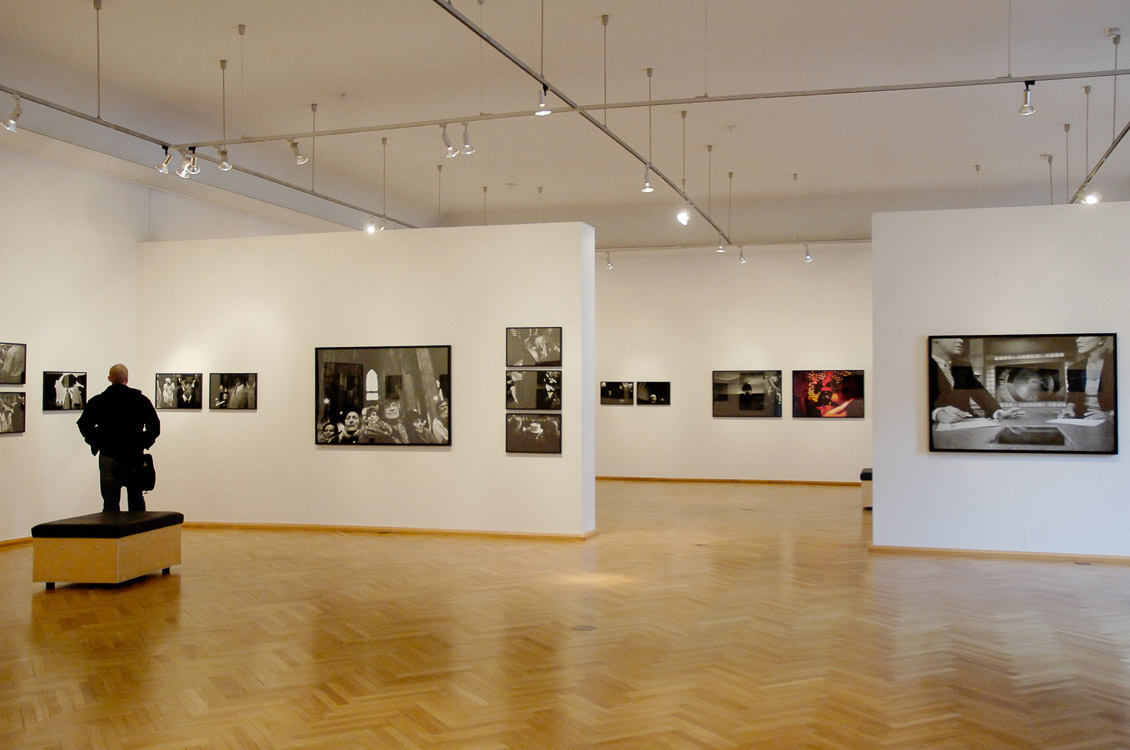 Power and Ritual - A collection of black and white images captures the most diverse ceremonies and rituals: religious, profane, political and nonsensical. The Catholic church is seen as a system of salvation, politicians as purveyors of rhetoric and the media as a tool to manipulate consumers...
For years Bernd Arnold has been dealing with power and rituals of public events. He started his research about behavioural attitudes in different contexts of society with a documentation of catholic ceremonies in cologne (compiled in the book "Das Kölner Heil"). Following topics were the politicians´ strategies of a medium-effective self-production during the German democratic election campaign and the world economic summit. Further on he examined the defining rituals in the world of pimps, prostitutes and nightlife as well as the production of television sceneries bringing up the question: Is our world a telly?
Michael Koetzle about 'Macht und Ritual' cycle, 1986 - 2004. "To say that classic, analog photography registers the surface of the visible world with astounding precision is no doubt correct in a physical sense. But it probably does not mark the boundaries of a camera art that claims, as it were, to look 'behind the scenes'. This is exactly the intent of photographer Bernd Arnold from Cologne, whose particular concerns are those fields where conscious acting, the deliberate donning of a mask, is, in a manner of speaking, a 'sine qua non'. To begin with, Arnold was interested in the rites and rituals of the Catholic church, but rapidly extended his radius to the fields of politics and media and - using a black-and-white photographic form that is as intelligent as it is atmospherically dense - showed how critical documentary photography might look today."